Police have arrested the prime suspect in the murder of Ugandan LGBT activist David Kato, Reuters reports: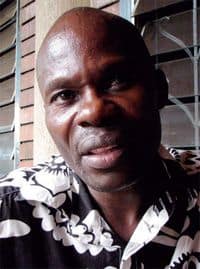 Ugandan police said on Wednesday that a man had confessed to murdering a gay rights activist after a "personal disagreement" in an attack last week that sparked worldwide fury.
***
"The prime suspect, Nsubuga Enock, was arrested today at around 4pm when he went to visit his girlfriend," police spokesman Vincent Ssetake told Reuters.
"He has confessed to the murder. It wasn't a robbery and it wasn't because Kato was an activist. It was a personal disagreement but I can't say more than that."
Police said last week that Enock, whom they described as a "well-known thief," had been staying with Kato after the activist bailed him out of prison on January 24. Kato's driver was also arrested in connection with the murder. Police spokespeople could not confirm whether he had since been released.
Enock is scheduled to appear in court on Wednesday night.
Kato was beaten to death in his home on January 26, following months of debate over a "kill the gays" bill being considered by the Ugandan parliament, and a newspaper tabloid which instructed that he be hanged along with many of the country's other alleged  "top homos".
At his funeral late last week, a fight broke out after the presiding pastor decried homosexuality during the ceremony. The burial of Kato's body was left to his friends after villagers refused.