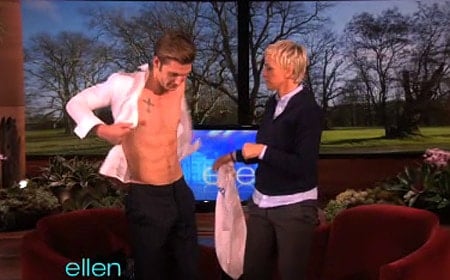 Alex Pettyfer taking his shirt off for Ellen two weeks ago. "It's customary"

NATHANIEL ROGERS
…would live in the movie theater but for the poor internet reception. He blogs daily at the Film Experience. Follow him on Twitter @nathanielr.
 
 NOW PLAYING
Hollywood isn't as obvious a star-making factory as it was in the studio days when actors got long term contracts and were carefully molded To Be Loved By You. Now it's every struggling actor (and high powered agent) for themselves. Still, every once in a while you do feel that someone is being thrust at you eagerly by Tinseltown like, they're smiling in a grocery store under fluorescent lighting "free sample! free sample!" 
That seems to be what's going on with Alex Pettyfer, the British 20 year old model/actor who was taking his shirt off for Ellen Degeneres two weeks ago, presumably as a way of losing his American talk show virginity with enthusiasm. He's now on 3,000+ screens as the alien "number four" in I AM NUMBER FOUR. In the movie he seems to have acquired every actor's dream superpower, the ability to generate one's own key light.
MORE AFTER THE JUMP…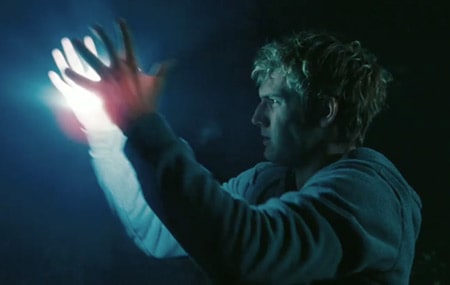 He's broodily romancing Dianna Agron (Pettyfer's real life girlfriend). Since it's Dianna Agron from Glee and they're being all angsty in high school, you half expect someone to throw a slurpee.
Two weeks from now Pettyfer will be back on thousands of screens (maybe the same ones!) as the star of BEASTLY, a modern retelling of Beauty & The Beast. Surprisingly, he's not playing Beauty. Instead he is cursed with ugliness, which will require all of his thespian imagination to relate to. Said ugliness involves only bald headedness and some Edward Scissorhands style scarring plus tattoos, so it's not so much ugliness as imperfection, since there's still that bone structure and the bod'.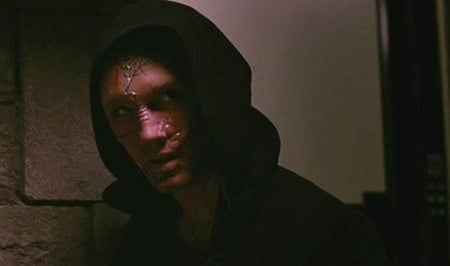 Weirdly his Beast look almost makes him a dead ringer (at a distance) for his foes in I AM NUMBER FOUR who are also baldheaded with scarring and tattoos.
 If this sounds like grasping at straws subject matter well you didn't really want to talk about BIG MAMMAS: LIKE FATHER LIKE SON, did you? Some weeks are… challenging at the multiplex.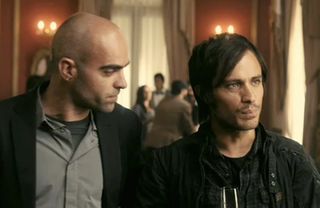 ALSO OPENING 
In limited release the Mexican horror film WE ARE WHAT WE ARE arrives (and will be on IFC On Demand next week) featuring a fatherless family who uh…dine together. There's a gay subplot involving the eldest son and some heavy handed metaphors but it's completely scary and sickening which is probably the point of horror films, right? (I plead ignorance of the genre.)
If you live on the coasts, you can see the return of the awesome Gael García Bernal in EVEN THE RAIN (pictured left). The film was Spain's Oscar submission though it did not end up securing a nomination for the big night coming up (February 27th!). The film co-stars baldheaded Luis Tosar (who just lost the Spanish Oscar "The Goya" to Javier Bardem) who does not appear to have scarring or tattoos but who is, like Bernal, totally sexy. Just because Hollywood keeps saying bald = ugly/scary, that doesn't make it so.