True Blood vampire Alexander Skarsgard goes for a run in the daylight.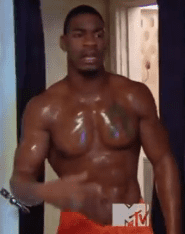 The trailer for the umpteenth season of MTV's Real World features one cast member who has dabbled in gay porn (and he's not the one to the left).

Thirty years after the Toronto bathhouse raid and subsequent protests: "If gay people had run for the shadows in 1981, if the found-ins had pleaded guilty, if those who marched on that first cold February night had simply stayed home, Canada would be a very different place for gay people today."

Arkansas might be the new California, seismically-speaking.

New television campaign with emotional message supporting marriage equality to launch on Valentine's Day in Australia.

More photos of Chris Evans as Cpt. America.

10th annual Gay Pride Festival to take place in Phuket, Thailand later this month.

Matt Drudge finally gives in to Twitter.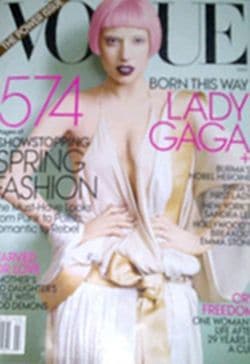 Lady Gaga tweets a photo of her cover for Vogue.

Maryland Senate only four votes away from voting for a bill that would bring marriage equality to that state: "The bill needs 24 votes to pass in the chamber. A Washington Post survey in recent days found 20 senators who have publicly committed to supporting the bill and another six who say they remain undecided."

David and Victoria Beckham might bring a girl into their brood.

Network anchors Brian Williams and Katie Couric exit Cairo and head back home to NYC. Other journalists, like Anderson Cooper, remain.

Never before contacted tribe apparently discovered in the Amazon: "'We're trying to bring awareness to uncontacted tribes, because they are so vulnerable. Governments often deny that they exist,' said Tess Thackara, Survival International's U.S. coordinator. 'We're releasing these images because we need evidence to prove they're there.'"

Sarah and Bristol Palin fail to trademark their own names.

Terry Richardson and Jared Leto can't stop taking pictures together.