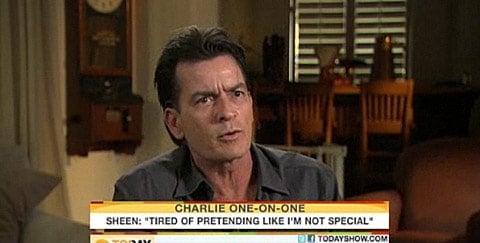 The Today show's Jeff Rossen interviewed Charlie Sheen about drug use, rehab, violence toward women, being a role model, and his war with CBS.
When asked if he's still using, Sheen says, "Look at me. Duh."
The unapologetic Sheen says CBS owes him more money — $3 million an episode should the show return — and an apology: "A big one. While licking my feet."
Watch, AFTER THE JUMP…
UPDATE: Sheen's publicist has quit.
Visit msnbc.com for breaking news, world news, and news about the economy
Visit msnbc.com for breaking news, world news, and news about the economy