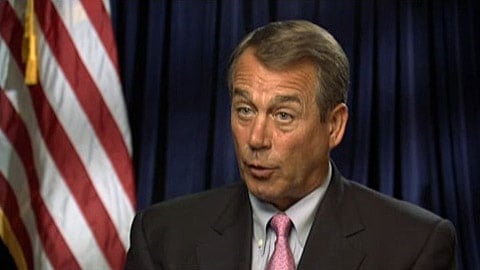 In an interview with the Christian Broadcast Network's The Brody File, House Speaker John Boehner was asked about Obama's recent announcement that the Department of Justice would not be defending DOMA in court because he considers the law unconstitutional.
Says Boehner: "We've been researching all the options that are available to us. We'll be talking to the members here in the next few days about that and I expect that we'll have a decision by the end of the week…
Boehner adds that arguing DOMA in federal court "is an option that's being consdered," adding, "I'd be very surprised if the House didn't decide that they were going to defend the law."
Watch, AFTER THE JUMP…