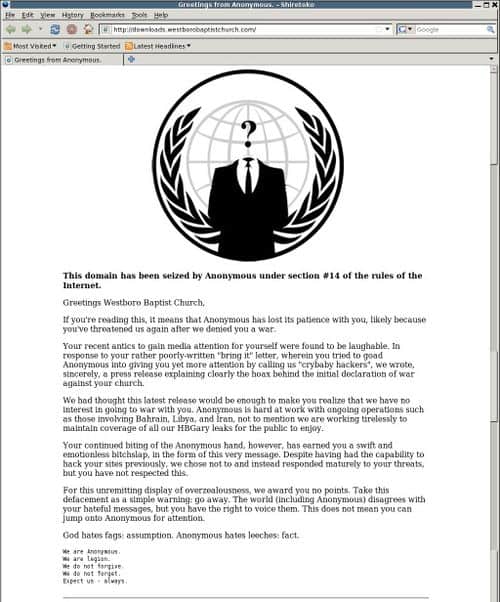 The Westboro Baptist Church site and its GodHatesFags.com site continue to be down following an apparent siege by hackers.
A hacker named The Jester took credit yesterday:
The self-proclaimed activist revealed in a twitter update that he had torn into the Church's website in protests against its pickets on the funerals of American servicemen with anti-gay signs. "www.godhatesfags.com – TANGO DOWN. Temporarily. For celebrating the death of US troops – honeypot fail btw" the update read.
The Jester shot to fame with denial of service attacks against WikiLeaks around the time the site released US diplomatic cables late last year.
If you missed my post the other day, the attacks apparently began as David Pakman interviewed WBC's Shirley Phelps-Roper. Watch the video HERE.
Feast of Fun interviews Phelps-Roper about the attacks in a new podcast.