CNET interviews Scott Seitz (pictured), the chief executive of dotGAY, one of the groups that hopes to control the forthcoming .gay domain suffix. I've written about it previously here.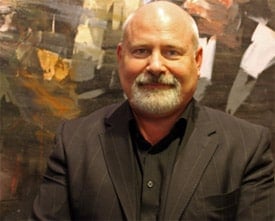 CNET wonders if the domain will be open to those who hate gays.
Will someone be able to post content that's legal but offensive? Where do you draw the line?
This is part of the process that we're developing. That's the exact certain type of person we need to find a way to have localized on the site. Like if I have to check a box saying I'm over 18, maybe you have to check a box saying that I'm recognizing that this content is potentially unfriendly to the gay community. Yes, the ex-gay community will want to be on the site. The Mormon Church will want to be on the site.
Let's say I wanted to register ex.gay. Would I be allowed to?
There are two things to that. We're putting together a policy group. This isn't just going to be me saying in this interview how it's going to happen. We can work with some of the best organizations–GLAAD, Lambda Legal. They can help us find a way to filter these people. And help us when they're going to turn around and sue us. I think we have to assume that's going to happen. Second, as a community we really object to filtering in general. But how do we avoid subjecting people to the same type of mental abuse they've been subjected to in the general market?
Previously…
Who Will Control the .GAY Domain? [tr]