Talk is stirring in Rhode Island that a vote on marriage equality may be approaching quickly: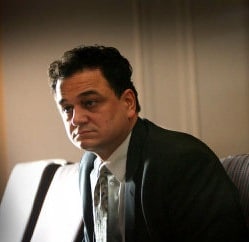 House Speaker Gordon D. Fox, an openly gay Providence Democrat, says he's "doing everything in his power" to move the question forward.
He acknowledged that a vote in the House Judiciary Committee could come as soon as March 10, the day that the Senate has scheduled a hearing on the Senate version of the legislation. "That's a potential," Fox said. "The potential's there but nothing has been set in stone at this point."
Fox said he's talking with House members to see where concerns lie. House leaders have also looked at what's been introduced in Maryland and in other states. But he said that no amendments are in play at this point, and that the proposal as currently worded has "strong support" in the House.
Fox said he's aware that time is of the essence, due to other items on the agenda:
"I'd like to get something done sooner with marriage equality so that we can move on to those discussions," Fox said. "How soon? That's going to depend on how soon I can get done laying my groundwork."
Rhode Island Governor Lincoln Chafee has made it repeatedly clear that he supports such a measure and would gladly sign it if it got to his desk.
RI Speaker: Committee may vote gay marriage next week [pro jo]