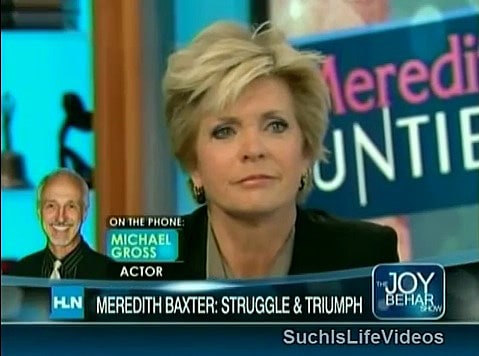 Meredith Baxter talks about the reasons why she came out when she did (to beat the tabloids at their game), and her relationships with men vs. her relationships with women.
Her Family Ties husband Michael Gross calls in to say hello, and says he never suspected she was gay: "I bought the PR. I chose to believe the best."
The best? It's funny how those comments can sneak in there.
Watch, AFTER THE JUMP…