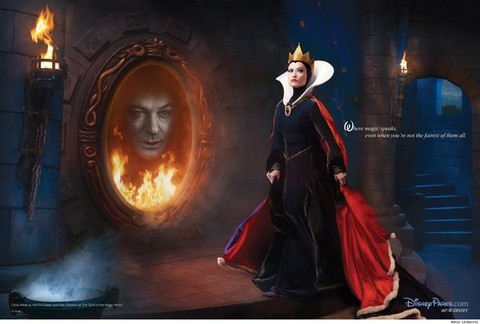 Disney theme parks have again enlisted Annie Leibovitz and a slew of celebrities, including Olivia Wilde and Alec Baldwin, seen above as Snow White's evil queen and her magical mirror, to recreate the company's iconic characters for an ad campaign.
The guys over at Comics Alliance don't seem too impressed with the latest offering:
There's a great idea underneath all these photographs. The Annie Leibovitz of many years ago would have executed what should have been impossibly beautiful live-action Disney images with aplomb. But what Disney failed to notice was that the Annie Leibovitz of today is more of a delegator of post-production processes…
Check out some more images, including Queen Latifah as Ursula from The Little Mermaid, AFTER THE JUMP...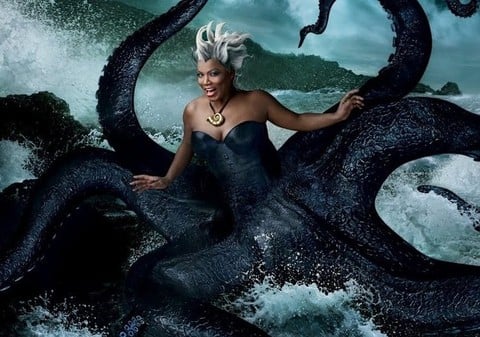 Queen Latifah as Ursula.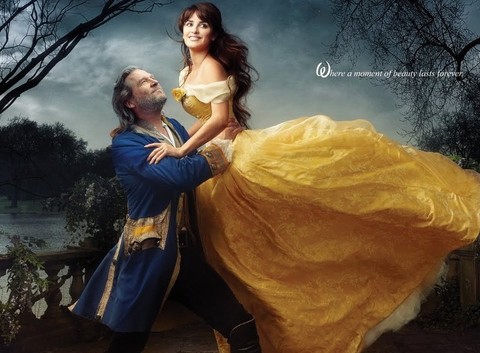 Jeff Bridges and Penelope Cruz as Beauty and the Beast.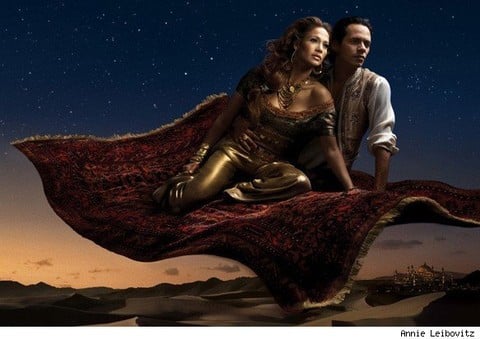 Jennifer Lopez and Marc Anthony as Jasmine and Alladin.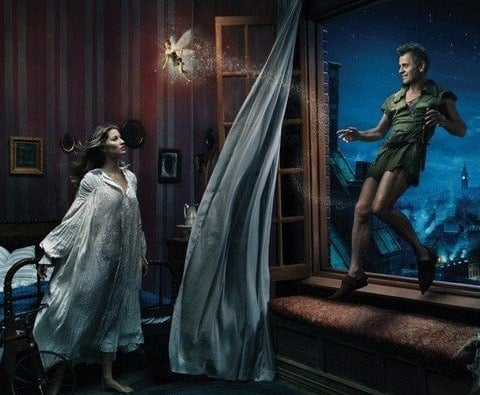 Gisele and Mikhail Baryshnikov as Wendy and Peter Pan.