27-year-old American Ballet Theatre dancer Sarah Lane, who was Natalie Portman's dancing double in Black Swan, is disputing claims made by the film's choreographer and its producers that Portman performed most of the dancing in the movie herself.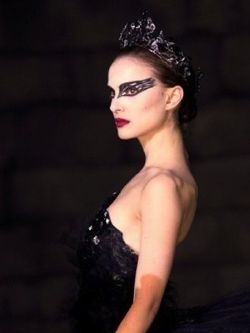 Lane tells Entertainment Weekly that she handled 95% of the dancing and that Portman's face was digitized onto her body in post-production.
"They wanted to create this idea in people's minds that Natalie was some kind of prodigy or so gifted in dance and really worked so hard to make herself a ballerina in a year and a half for the movie, basically because of the Oscar," says Lane. "It is demeaning to the profession and not just to me. I've been doing this for 22 years…. Can you become a concert pianist in a year and a half, even if you're a movie star?"
Lane, who received a "stunt Double" credit, also claims that one of Black Swan's producers asked her to refrain from speaking about her work on the film.
it also sounds like the movie's studio, Fox Searchlight, involved itself in a pre-Oscar Internet extraction of any "making of" documentaries that included explanations of any Portman/Lane head and face replacement special effects.
Watch one of those edited featurettes here.