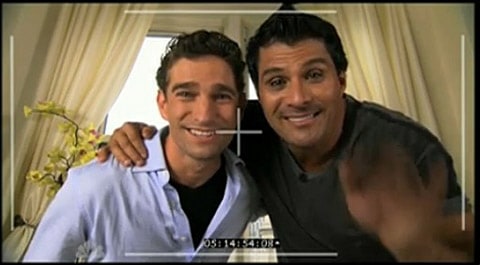 Jose Canseco played gay last night on Celebrity Apprentice, which basically meant he styled his hair into a faux-hawk and waved into a camera after being introduced as a man's fiancée for a team competition ad for a video phone.
Watch, AFTER THE JUMP…
Activists have called for a boycott of Celebrity Apprentice following Donald Trump's recent remarks against marriage equality.
Are any of you watching this? Have any of you stopped watching because of Donald Trump?