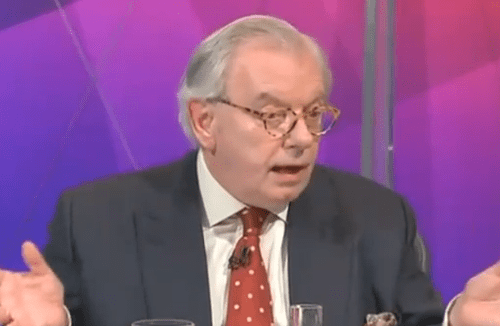 Openly gay historian David Starkey, who has been nicknamed the "rudest man in Britain," has come to the defense of hotel owners who turn same-sex couples away as a result of their anti-gay Christian beliefs. He made the remarks on BBC's "Question Time" earlier this week:
"The way to do that is not to ban them, not to fine them. It is for them simply to put up what seems to me to be a quite proper notice in a small privately run hotel which says 'we are Christians and this is what we believe.' Otherwise, we are as I said, we are producing a new tyranny…speaking as someone who is gay and had a mother who was a Christian and passionately hated and opposed it. The hatred and the opposition made me what I am. Nice and sweet about gays isn't wholly a good thing."
Starkey himself claims that he is atheist.
In January, a UK court found in favor of a gay couple who claimed discrimination against a Christian hotel owner who refused to allow them to book a room in their hotel. Another couple has also sued an English bed & breakfast whose owners also turned them away because of their religious beliefs.
Watch his remarks, AFTER THE JUMP.