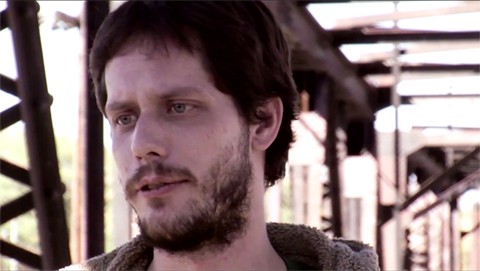 Nathan Manske and Marquise Lee recently finished a 4 month, 50 state tour of the United States collecting stories for their I'm From Driftwood site. We'll be sharing some of the stories they collected along with some of the insight into what they saw. They're still encouraging people to submit their written stories via IFD.
Additionally, Nathan and Marquise will be at the Rainbow Book Fair tomorrow at the LGBT Center in NYC from 11am-5pm. It's the only LGBT book fair in the country and they'll be selling their self-published I'm From Driftwood Book, which is a compilation of some of the best stories from the site.


Will is a steadfast LGBT advocate in Wyoming and has consistently been fighting what might seem to some as a losing battle in the state. But knowing that people like his friends and him decide to stay in Wyoming and fight the good fight is incredibly inspiring. He's been mentioned on Towleroad before and his Facebook posts are constant reminders of his commitment to fairness and eqaulity. His dedication and vigilance is why it's so heartbreaking to hear him share the story he shared. People like Will are doing so much good, you can't help but want the best for him.
Watch, AFTER THE JUMP…
Recently in this series…
Mormon Church Excommunicates Young Man, Forcing Him to Come Out [tr]
Gay Love Story in Bible Leads to New Belief System [tr]
From Cancer Diagnosis to Fairytale Wedding [tr]
Yale Student Jake Conway on His 'Ultimate Sense of Pride' [tr]
Rep. David Cicilline Discusses Running as an Out Politician [tr]