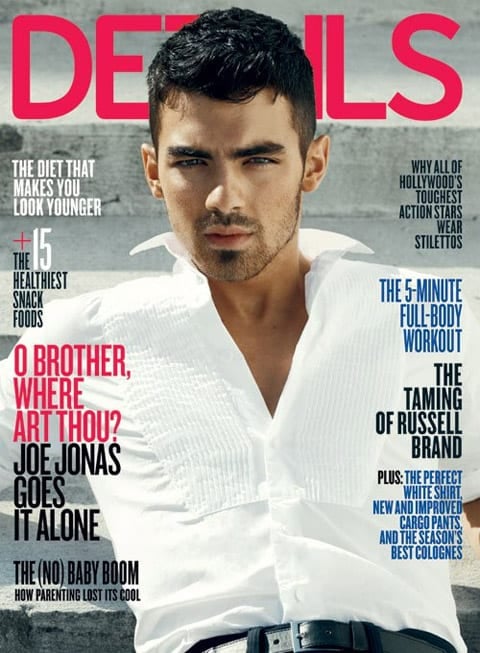 Joe Jonas tells Details the gay rumors aren't true: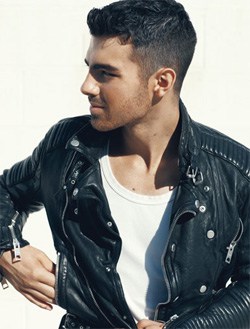 He won't say whether his album will contain a [Taylor] Swift rebuttal—just that there will be songs about "different love scenarios that I've been through, breakups, hurts. Me hurting somebody and feeling bad about it. I think there's a lot of scenarios where people might wanna hear my side of the story."
But who would break up with Joe?
"Some guy," he says with a laugh.
It's a nod to the gay rumors he's been fending off ever since he got into a verbal altercation with some taunting paparazzi earlier this year. 
"There's nothing wrong with being gay," he says now, "but I'm not." Adding to the buzz, he dressed up in a leotard and heels and danced to "Single Ladies"—to comic effect—to square a sports bet with some buddies. He got the idea from his fans. The video of his performance got more than 25 million hits on YouTube.
Though he does like a good comeback, or something like that:
"I like to watch all the crazy characters in the neighborhood," he says. "I saw this gay homeless guy that got arrested. When the cops said, 'Spread 'em,' he was like, 'You'd like that, wouldn't you?'" Joe grins; he likes a good comeback.
A few more photos from the shoot, AFTER THE JUMP…