New poll reveals that an astounding 73% of the population in Ireland support marriage equality.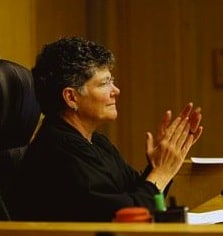 Mary Morgan, the first openly lesbian judge in the US, has retired.

Left-handedness still a mystery: "Hand asymmetry (whether left or right) is related to brain asymmetry. And that, Dr. Francks said, 'is not at all understood; we're really at the very beginning of understanding what makes the brain asymmetrical and what goes wrong — we don't understand that process in the normal case.'"

Charlie Sheen continues his odd train wreck by introducing a web cast he calls a "random experiment": Sheen's Korner.

Could civil unions come to Colorado, a state that has a Constitutional amendment banning marriage equality?

Listen: Short clip of new Britney Spears single "(Drop Dead) Beautiful."

Spoiler alert: Alexander Skarsgard on the upcoming season of True Blood.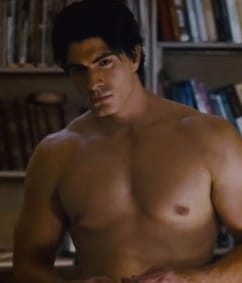 Brandon Routh doffs his shirt for his new movie Dylan Dog: Dead of Night.

An update on the life Greg Louganis.

Anti-gay discrimination bills die in West Virginia due to inaction from lawmakers in that state.

George Michael on his stint in jail: "Remarkably enough, I know people must think it was a really horrific experience – it's so much easier to take any form of punishment if you believe you actually deserve it, and I did."

Gay man brutally beaten to death in New Jersey. Hate crime suspected.

The search continues for Tyche, which, unlike Pluto, scientists believe might be the true ninth planet in solar system.