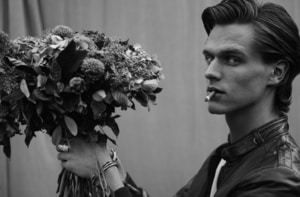 The appointment of an anti-gay activist to Hillsborough County, Florida's Human Relations Board led member Patrick DeMarco to resign. ""The reason for my resignation is that I cannot, in good conscience, participate on the same Board which now includes another member who has dedicated himself to public campaigns of bigotry and discrimination against gay and lesbian citizens of this community," said DeMarco.

Evan Rachel Wood and Chris Evans do it up for Gucci.

Meanwhile, elsewhere in the fashion world, Tara Ferry, Bryan Ferry's son, and Tali Lennox, daughter of Annie, are modeling for Burberry. Tara looks so much like his father, it's scary.

Frances McDormand flashes "westside," making the archaic symbol relevant once again, because, really, everything McDormand does is wonderful. Everything.

Another woman I find wonderful: Ugly Betty actress Becki Newton, who has been cast in an untitled CBS comedy pilot.

Albert Snyder, the man who sued — and lost to — the Westboro Baptist Church for picketing at his soldier son's funeral, predicts that the hateful church's protests will lead to violence: "You have too many soldiers and Marines coming back with post-traumatic stress syndrome, and they are going to go to the wrong funeral and the guns are going to go off."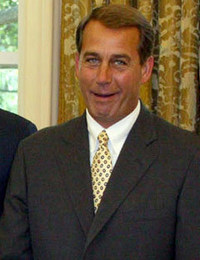 Indiana Secretary of State Charlie White indicted for voter fraud.

Shigeo Tokuda, 76, is the biggest star of "elder-porn."

Human penises come in so many shapes and sizes that it can get pretty confusing. Here's an illustrated guide.

Taking a page from Arrested Development, TLC wants to enlist some "never nudes" for its show, My Strange Addiction. Whenever I think about never nudes, I just imagine the terrible crotch rot they must endure.

Potential presidential candidate Mike Huckabee, a Republican, lambasted Natalie Portman for getting pregnant out of wedlock, yet, for some crazy reason, claims that he wasn't criticizing her. Why was I not alerted that today's opposite day?

The Tea Party wants its own license plates in Arizona.

House Speaker John Boehner released a statement today reiterating his and his party's commitment to supporting DOMA, and then said this: "It is regrettable that the Obama Administration has opened this divisive issue at a time when Americans want their leaders to focus on jobs and the challenges facing our economy." So, can the Speaker please explain why he's putting so much energy into this divisive issue himself?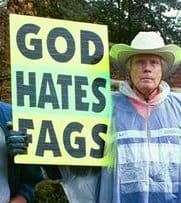 Students and faculty at Baylor University in Texas are coming to rhetorical blows over whether or not to discuss homosexuality.

On the definition of profanity as it relates to "fags."

Rapper Da Brat claims all the ladies were after her "goodies" while she was in jail.

Donald Trump doesn't support gay marriage, nor is he sure about extending medical and other benefits for same-sex couples. Good thing he will never, ever win the presidency.

How our culture's current fascination with zombies relates to the Tea Party.