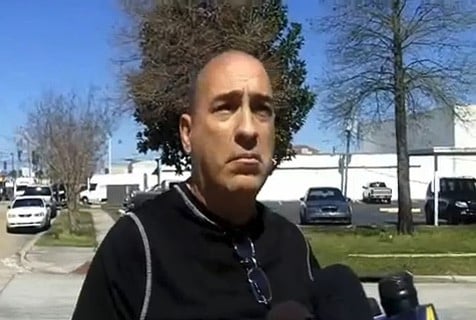 Anti-gay pastor Grant Storms held a press conference today about his arrest at a public park for masturbating in front of children. Storms says he wasn't masturbating, he just had his hand down his pants! 
Said Storms: "That Friday I was reclined in the chair in the van, and I had opened my pants and I had my hand in my underwear. I'm not a pedophile. I'm not a child molester, and I don't go exposing myself to children."
Storms also "apologized" for his purity marches and campaigns against gay people, specifically the New Orleans festival Southern Decadence.
Said Storms: "I ask people that if they can find it in their heart, to forgive me. Which for some… it is not going to be easy to do because I had been vicious at times in my condemnation of others. I apologize for that."
Watch, AFTER THE JUMP…
Part Two:
Part 3