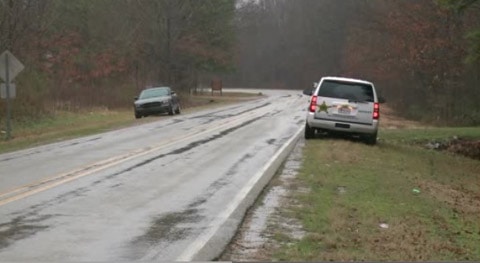 The body of 25-year-old Marcal Camero Tye was found along a stretch of Highway 334 near Forrest City, Arkansas earlier this week. 
Said "We're going to be, of course, waiting for the lab results, the pathology reports, but it appeared to be that he did have a head wound and also that he had been drug by a car."
Authorities took plaster casts of the tire treads in hopes of identifying the vehicle which struck Tye.
Watch the disturbing report, AFTER THE JUMP…