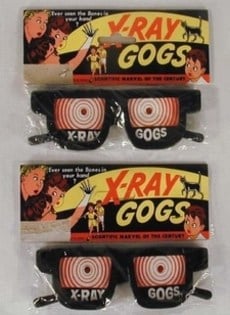 Here's something that will scare the pants off of conservatives who rail against TSA body scanners: Dr. Reza Zoughi and a team at the Missouri University of Science and Technology are developing a handheld camera that can see through objects.
Although existing imaging technologies, like full-body scanners at airports, can produce similar results, this device is portable and delivers high-resolution images in real time.

…

The team is now working on a one-sided system that will function in a similar way to a video camera. It should be useful for inspection purposes, from screening passengers at airports to monitoring skin conditions, like cancer and burns, and could even help homeowners to detect termite damage.
I don't know about you, but I'm personally thrilled that the average citizen may soon have a microwave-emitting gadget that gives them superhuman powers. That is just great.
Watch Zoughi's device in action, AFTER THE JUMP…