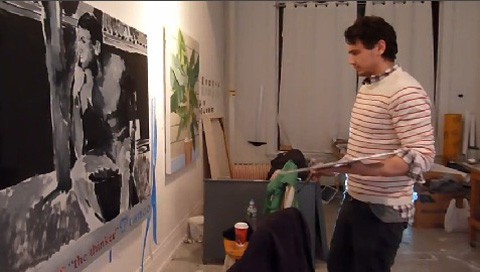 James Franco isn't slowing down.
He'll be teaching a third-year course on directing at the Tisch School of the Arts, the NY Post reports:
"A maximum of 12 students in the intimate three-year program — with an annual tuition of $46,000 — will be able to register for the course on adapting poetry into short films.
"He's here to teach because he really knows something about directing that he can share with our students," said John Tintori, chair of the graduate film program. "He's incredibly prolific, and that comes from a real work ethic — and that's another thing to impart to our students."
Franco recently tweeted a video of himself painting a self-portrait of himself as Rodin's "The Thinker".
Meditate on it, AFTER THE JUMP…