The Wyoming Senate yesterday killed a bill that would have prohibited the state from recognizing same-sex marriages performed elsewhere, the Star-Tribune reports: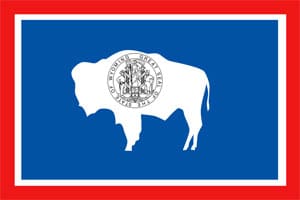 The defeat means it may be up to the Wyoming Supreme Court to resolve a conflict in state law about whether the state recognizes same-sex marriages from other states and countries.
By a 16-14 vote, senators rejected a last-minute compromise version of House Bill 74, ending weeks of heated debate and emotional arguments over the legislation from both sides of the issue.
Earlier in the day, the bill barely passed the Wyoming House 31-28.
Why was it killed?
…state Sens. John Hines, R-Gillette, and Bill Landen, R-Casper, who cast the deciding votes against HB74 on Wednesday, said they opposed it because it didn't guarantee same-sex couples access to Wyoming courts to get a divorce or for other disputes.
Hines and Landen had joined a majority of senators last month in approving a version of HB74 that included such a guarantee for gay couples in out-of-state civil unions.
But the Wyoming House rejected the Senate's version, and a compromise bill hammered out by a legislative conference committee earlier this week stripped out any reference to court access or civil unions.