Anti-gay Massachusetts Councilor Charles O. Cipollini hammered lesbian nominee Barbara Lenk yesterday in her confirmation hearings for the state's Supreme Judicial Court, South Coast Today reports: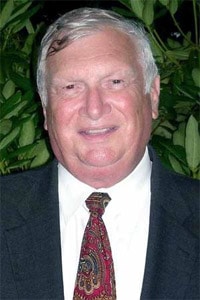 Wednesday he said "I am tired of attempts by the court to redefine common words … especially those that we hold dear, like marriage."
"Will the definition of spaghetti be next?"
He wanted details of cases that involved Lenk as judge that dealt "homosexual and lesbian issues." He asked if she thought same-sex marriage was settled law.
Lenk said she believed the judicial decision regarding same-sex marriage in the state was settled law.
Before Cipollini's comments, Lenk, who has served as an Appeals Court judge for more than 15 years, told the nine-member council: "I believe that my decisions, along with the way I have conducted myself as a judge, reflect my commitment to the fair and equal treatment of all people under the law."
Added Lenk: "Every person who wears a judicial robe has had life experiences that leave their mark. Mine have been rich and varied, bridging many divides, and these experiences allow me to see things from many perspectives."
The Governor's Council is expected to vote on the nomination next week. Lenk would be the first openly gay member of the state's highest court.