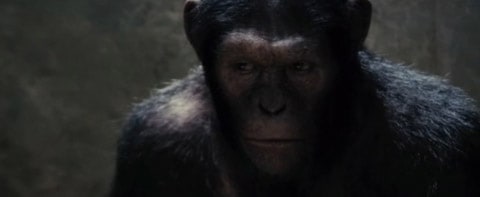 A brief 4-second clip of one of the apes in the forthcoming Rise of the Planet of the Apes prequel has hit the web, and has some folks excited.
The plot of the film, according to Worst Previews: "Set in present day San Francisco, the origin story deals with the aftermath of man's experiments with genetic engineering that lead to the development of intelligence in apes and the onset of a war for supremacy. A chimp named Caesar (Andy Serkis) leads the uprising among the apes after having been raised by John Lithgow and Franco's father-and-son scientist characters."
The film is scheduled for release on August 5.
Watch, AFTER THE JUMP…