Over the weekend, Steve posted about the bill making its way through the California legislature that would require schools teach gay history. The California Senate has advanced that bill, the AP reports: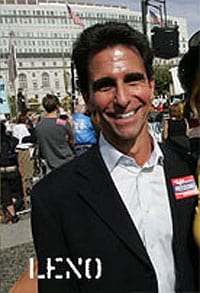 If the bill is adopted by the state Assembly and signed by Gov. Jerry Brown, California would become the first state to require the teaching of gay history.
Supporters say the move is needed to counter anti-gay stereotypes and beliefs that make children in those groups vulnerable to bullying and suicide. Opponents counter that such instruction would further burden an already crowded curriculum and expose students to a subject that some parents find objectionable.
The legislation, sponsored by Democratic Sen. Mark Leno of San Francisco, passed on a 23-14 party line vote. It also would add disabled people to the curriculum. The bill gives school districts flexibility in deciding what to include in the lessons and at what grades students would receive them.
But starting in the 2013-14 school year, it would prohibit districts and the California Board of Education from using textbooks or other instructional materials that reflect adversely on gay, bisexual and transgender Americans.
Wrote Steve:
Naturally, wingnuts opposed to the blll have branded it "the worst school sexual indoctrination ever" and "sexual brainwashing." They've already begun an anti-SB 48 campaign wherein they attempt to "scare" fellow bigots into thinking the bill "normalizes homosexuality, bisexuality and transgenderism."