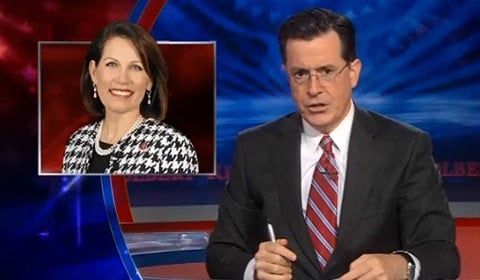 Stephen Colbert last night mocked Michele Bachmann's recent statements to Iowa anti-gay group The Family Leader that "In 5,000 years of recorded human history… neither in the east or in the west… has any society ever defined marriage as anything other than between men and women."
Colbert also mocked Family Leader leader Bob Vander Plaats' comparison of homosexuality to smoking.
Said Colbert: "If your gay sex is causing smoke, you may want to slow things down."
Watch, AFTER THE JUMP…