The Colorado civil union bill was killed by a House committee last night: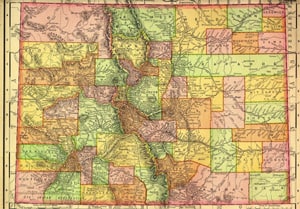 The bill failed, as expected, on a party-line vote, with six Republicans voting against sending the measure to another committee and five Democrats voting in favor. Dozens of Coloradans packed the Old Supreme Court Chambers for the hearing, which began shortly before 2 p.m, while others listened in other rooms set up for the overflow.
Said Brad Clark, Executive Director of One Colorado, a statewide LGBT advocacy organization: 
"Today's vote was out of touch with everyday Colorado voters. With 72% of Coloradans in support of civil unions, House Republicans are out of the mainstream. Once again, they have turned their backs on Colorado families and kids. In the past two months, there have been more than 18,000 emails, calls, and postcards to legislators in support of this measure. A coalition of nearly one million Coloradans support this measure. And poll after poll reinforces that Colorado voters support this measure by a wide margin – Democrats and Republicans alike. Today, Republicans were out-of-touch with Colorado voters."
Watch footage of dueling rallies before the vote, AFTER THE JUMP…