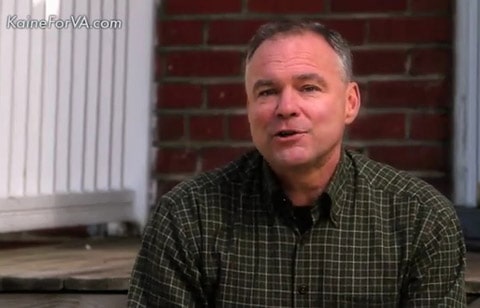 Democratic National Committee Chairman Tim Kaine announced his run for U.S. Senate in a web video posted today.
Watch it, AFTER THE JUMP..
Though Kaine's departure from the DNC for a Senate bid has been on the horizon for nearly two months, the search for his replacement is still up in the air. Florida Rep. Debbie Wasserman Schultz and former Ohio Gov. Ted Strickland are said to be in the running for the job, but the party might choose a less conventional candidate, sources told POLITICO.
Republicans have made clear that they intend to frame Kaine as an insider who for the last two years as DNC chair has been a dutiful lapdog to President Barack Obama.
Polling has shown Kaine in a dead heat with ex-Sen. George Allen, the likely GOP nominee. Allen could potentially get derailed by teabaggers, but a recent PPP survey showed him performing strongly in a hypothetical Republican primary.
As for the Dem side, ex-Rep. Tom Perriello, generally seen as the main alternative to Kaine, previously said he wouldn't run if Kaine did, so count him out. But Rep. Bobby Scott said just the other day that he's still thinking about seeking the Dem nomination, and he intimated that Kaine's decision wouldn't affect his.
Watch Kaine's video, AFTER THE JUMP…