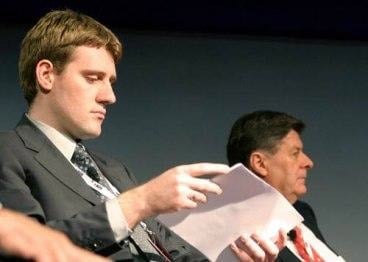 The conservative Balkan republic of Montenegro hopes to one day enter the European Union. To do so, it must prove tolerance and respect for the human rights of gays and lesbians, which is the reason the government is behind the country's first Gay Pride march, set for May 31.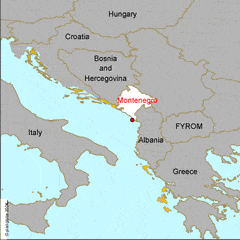 The AP: "The government says in a statement its support for the event demonstrates the commitment for European values of tolerance and equality. A gay group behind the march urged the government Thursday to stress the message of support further by naming an official to head the organizing committee. Zdravko Cimbaljevic, of the LGBT Forum Progres group, says he has received online threats from extremists."
Montenegrin Prime Minister Igor Lukšić (above, left) spoke out about the march:
He has assessed, however, that the parade would probably be a high-risk event and that police would be responsible for providing safety to the participants in accordance with security standards, Podgorica media report. 
"It is precisely known, in accordance with the law, how certain rallies are organized and how security standards are provided," Lukšić pointed out, adding that the Montenegrin society "needs to cross the line" at some point in order to prove that it accepts all differences. 
"Whether we personally accept them or not, whether we personally have one opinion or the other, let that remain our personal thought, but we must face the fact that there are differences in the society, that those issues are a part of the human rights corpus. Let the people take a walk and we will show that we are civilized," the Montenegrin PM concluded.