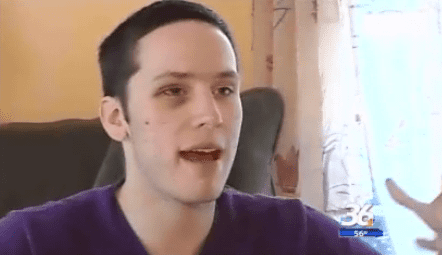 Remember this awful incident from earlier this month when a large mob attacked a teenager, Joshua Esskew, simply because he was gay? Yesterday, police in South Carolina announced the arrest of five men who participated in the attack. They have al been charged with assault and battery of a high and aggravated nature.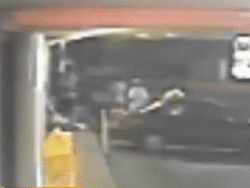 York County Sheriff Bruce Bryant told The Charlotte Observer the surveillance video that captured the entire episode on tape helped capture the suspects:
"Bryant said the video helped break the case, as it resulted in a number of tips from the public. He said members of the public provided the names of the suspects, and that all five have been arrested. Bryant said he does not think any other people were involved."
"The sheriff's offices says investigators determined that after an argument between Esskew and a man standing in front of the convenience store, a man later identified as Wilson struck Esskew in the back of the head with a bottle. When Esskew attempted to confront Wilson, the sheriff's office says, the other men joined the fight."
"Esskew told the (Rock Hill) Herald that the confrontation started when a man in front of the store yelled a gay slur at him. He told reporters the attack 'was a hate crime.' Bryant said tips from the public were vital in making the arrests. He praised those who provided tips for their 'willingness … to get involved and not let this violent crime go unpunished.'"
Esskew, who suffered broken blood vessels on his right-eye, cuts on his head and bleeding on his brain. His condition has reportedly improved. The FBI is currently investigating the attack as a hate crime.
Watch a news segment from WCNC, AFTER THE JUMP.