Virginia Governor Bob McDonnell must decide shortly on a change in adoption regulations proposed by his predecessor Tim Kaine in 2009 that would allow gay and lesbian couples to adopt children in the state. Currently, married couples, and single men and women regardless of sexual orientation can adopt.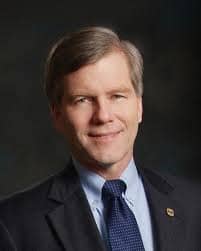 The proposal, according to the governor's office, would mandate that gay singles and unmarried couples be able to access faith-based groups, such as Catholic Charities and Jewish Family Services, to adopt children.
***
McDonnell has less than two weeks to act on the regulations that would force state-licensed private and church-run agencies to allow unmarried couples — heterosexual or homosexual — to adopt children.
Conservatives, including Del. Robert G. Marshall (R-Prince William), are lobbying McDonnell to ask the State Board of Social Services to kill the proposal because they do not think it is healthy for gay couples to raise children.
Marshall said that he considers the change part of a "radical anti-family proposal" and that he does not even think single people should adopt, which is currently allowed by law. "Children need a mother and a father," he said.
McDonnell's track record on LGBT issues is not promising.
You may recall that early last year following outrage over Attorney General Ken Cuccinelli's advice that public universities should rescind their bylaws protecting gays and lesbians from discrimination, Governor Bob McDonnell issued an unenforceable "directive" saying the state should not discriminate based on sexual orientation.
McDonnell previously signed an executive order which explicitly removed language protecting gays and lesbians from discrimination from the state's anti-bias laws.