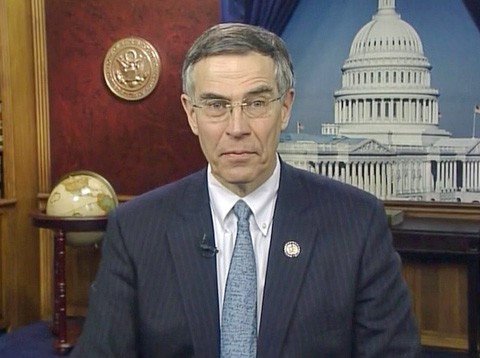 Rep. Rush Holt (D-NJ), who called on Homeland Security Secretary Janet Napolitano to halt deportations of married binational same-sex couples in a letter earlier this month, recorded a video first shown last week at a Princeton University Marriage Equality event in support of Josh Vandiver and Henry Velandia, a married binational couple fighting to stop a deportation that will tear them apart on May 6.
In the video, Holt calls for passage of immigration equality via the Uniting American Families Act, and an end to discriminatory deportations.
"There is no second class in our country, or at least there shouldn't be…"
Watch Holt's excellent video, AFTER THE JUMP…
(via stop the deportations)
Congressman Rush Holt: Stop the DOMA Deportation of Henry Velandia, Save Henry & Josh's Marriage from StopTheDeportations-DOMA Project on Vimeo.