As expected, the House GOP, led by former Bush Solicitor General Paul Clement, filed an unopposed motion to intervene in Windsor v. United States "for the limited purpose of defending the constitutionality of Section III of [DOMA]," MetroWeekly reports: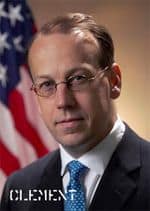 The move, which had to happen by today per the judge's order in the case, was signaled earlier in the day in a series of letters between House Speaker John Boehner (R-Ohio) and Minority Leader Rep. Nancy Pelosi (D-Calif.) — two of the five members of the BLAG. The intervention has been opposed by Pelosi, as well as the other Democratic member of the BLAG, which was noted in the Windsor filing this evening.
Roberta Kaplan, Windsor's lawyer, responded to the filing in a statement by noting, "We are determined to move forward with Edie's case as expeditiously as possible so that the court can rule that all marriages are equal under the law and that DOMA is unconstitutional. Our client, who is not getting any younger, filed her case more than five months ago and it is clearly time for her to have her day in court."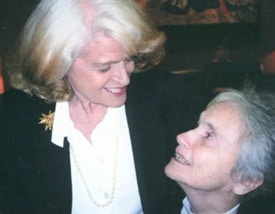 The lawsuit, in a nutshell: "Ms. Windsor, who shared four decades with her late spouse, Thea Spyer, filed a lawsuit against the federal government on November 9, 2010 for refusing to recognize their marriage. In the lawsuit, Ms. Windsor alleges that DOMA violates the equal protection guarantee of the U.S. Constitution because it recognizes marriages of heterosexual couples for the purpose of federal law, but not those of same-sex couples. When Thea died in 2009, Edie was the sole beneficiary of Thea's estate. Because they were married, Thea's estate ordinarily would have passed for the benefit of Edie, her spouse, without the payment of any estate tax. But because of DOMA, Edie had to pay more than $363,000 in federal estate tax."
Said Windsor, 81, of the House motion: "DOMA is so clearly unjust in the way that it treats me as a second class citizen, and I am very disappointed that the House of Representatives has decided to intervene in my case in order to try to prevent me from obtaining a refund of the $363,000 in estate taxes that I should never have had to pay in the first place. I'm sure that the House's intervention won't change the ultimate result since the court will agree with us, as well as with the President and the Department of Justice, that DOMA is unconstitutional."
Read the House Motion to Intervene, AFTER THE JUMP…
Previously…
Former Bush Solicitor General Paul Clement to Lead DOMA Defense [tr]
DOMA-Defending Attorney Paul Clement's Firm is Proud of its Policies Against LGBT Discrimination [tr]