The Indian High Court has deferred planned hearings on petitions challenging its landmark ruling decriminalizing gay sex between consenting adults in 2009.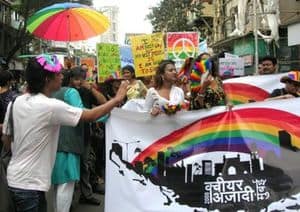 The Hindustan Times reports:
A bench headed by Justice G S Singhvi adjourned the matter without specifying the date of the next hearing and said the same would be taken up after summer vacations. The apex court was hearing a bunch of petitions filed by gay rights activists and also by political, social and religious organisations, who have opposed the Delhi High Court verdict decriminalising homosexual behaviour.
Earlier, on February 7, the bench had refused to implead the armed forces in the case on the contentious issue.
Previously…
Delhi High Court Strikes Down Law, Decriminalizing Homosexuality [tr]