Rev. Jesse Jackson and the PUSH Rainbow Coalition have denied sexual harassment claims made by former staffer Tommy Bennett (pictured)in a lawsuit filed last week: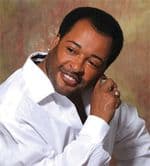 Rev. Jesse Jackson and Rainbow PUSH filed a joint response with the commission and issued a statement saying its leaders "unequivocally deny Tommy Bennett's false claims of harassment, retaliation and discrimination."
"The organization does not condone or tolerate discrimination in any form," the statement says. "His inflammatory allegations are an attempt to malign Rev. Jackson and the organization, and are hurtful and harmful to the progressive community. We are fully cooperating with the Chicago Commission on Human Relations and expect to be fully exonerated."
The Chicago Commission on Human Relations could not be reached for comment on Thursday.
Bennett claims that he was mocked for his sexual orientation and asked to perform sexually demeaning tasks which included rubbing lotion on Jackson's legs for a rash.