Anderson Cooper will take on the birther controversy on his show Monday night.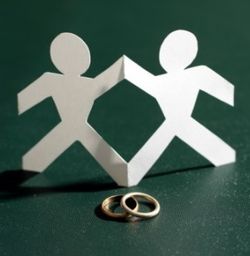 More US Catholics support marriage equality: "The Public Religion Research Institute, a nonprofit group, reported that 74 percent of American Catholics surveyed supported the rights of same-sex couples to marry or form civil unions (43 percent and 31 percent, respectively). The telephone survey asked more than 3,000 adults to choose among three options: whether gay couples should be allowed to marry, should be allowed to form civil unions or should receive no legal recognition."

Antoine Dodson has been arrested.

Donald Trump hasn't voted in a primary in 21 years.
Boycott all things Trump: "The Gay and Lesbian Alliance Against Defamation posted an online list of all Trump hospitality and entertainment properties, urging readers to "'consider Trump's decision to stand against LGBT families when you're deciding whether to patronize' any of them."

Jake Gyllenhaal goes bald for a movie role.

Only champagne and wine to be served at Prince William and Kate Middleton's wedding next week.

Jon Kyl has his completely inaccurate statement about Planned Parenthood stricken from the record. It will now say: "If you want an abortion you go to Planned Parenthood and that is what Planned Parenthood does."

Openly gay Canadian celebrity chef Ken Kostick has died at the age of 58.

Chelsea Handler's brother wants his own television show.

LeAnn Rimes and Eddie Cibrian surprised everyone at their engagement party with an actual wedding.

Over 100 people attend vigil for lesbian and her mother who were murdered in a hate crime on Monday.