Earlier this week I reported that lawmakers had given up on trying to pass a marriage equality bill for the session in Rhode Island and had shifted their focus to civil unions. That legislation will reportedly be introduced on Tuesday: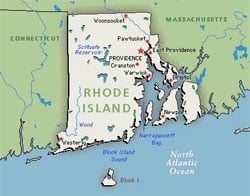 A House spokesman said Thursday that lawmakers are reviewing civil union laws in other states to help them craft the proposal, which could be introduced Tuesday.
Groups that fought for gay marriage say they'll oppose any proposal that falls short of full marriage. Gay marriage opponents also oppose civil unions.
Rep. Frank Ferri, a Warwick Democrat who is gay, tells The Associated Press that he wants to see the bill's details before making up his mind.
Disagreement remains among lawmakers about whether or not marriage equality actually could have passed the House. While openly gay House Speaker Gordon Fox (pictured) caved, other members of his leadership team feel the bill could have passed, the Providence Journal reports: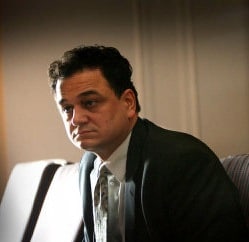 House Majority Whip J. Patrick O'Neill, D-Pawtucket, believed the votes were there to pass Rep. Arthur Handy's gay-marriage bill, albeit by a slim margin. "It would have been an unbelievable floor battle, but we had the numbers to get it out of the House," he said.
State Rep. Peter J. Petrarca, a Lincoln Democrat who serves as Fox's senior deputy majority leader, concurred. "It would have been a close vote, but I think it would have passed," he said.
Rep. Frank G. Ferri, a Warwick Democrat and deputy majority leader, said he believed that there were about "40 to 42" votes in the House in support of gay marriage, a count that he says comes from Marriage Equality Rhode Island, one of the local advocacy groups leading the drive for same-sex marriage.
All of those lawmakers, however, did not feel the bill would make it through the state Senate.