Taiga Ishikawa, a candidate for the Toshima Ward Assembly in Tokyo, Japan, has made history, AFP reports: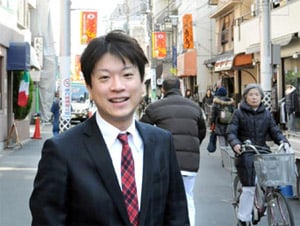 Ishikawa, 36, won a seat in a Tokyo ward assembly in local elections on Sunday. Prior to his victory, no openly homosexual politician had won office in Japan.
He said he hoped his victory would help lesbian, gay, bisexual and transgender people.
Said Ishikawa: "I hope my election victory will help our fellows nationwide to have hope for tomorrow, as many of them cannot accept themselves, feel lonely and isolated and even commit suicide…Many LGBTs, or sexual minorities, realise the fact when they are at elementary and junior high schools, many of which are operated by the municipality…As a ward assembly member, I would like to reinforce support to LGBT children at schools."
Ishikawa came out publicly in a memoir in 2002. He founded a gay netowrking organization called 'Peer Friends' and has served as private secretary to Social Democratic Party leader Mizuho Fukushima.
He has been compared to Harvey Milk by Japanese media.