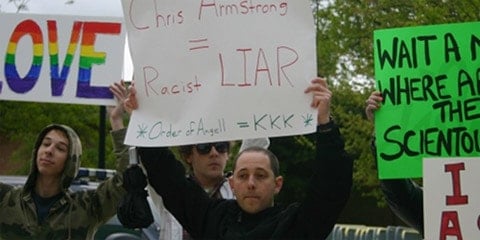 Former Michigan assistant attorney general Andrew Shirvell, who was fired last November for months of anti-gay cyber-bullying of University of Michigan student body president Chris Armstrong, is being sued by Armstrong for harassment, the Detroit Free Press reports: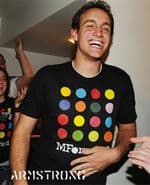 The current University of Michigan student body president filed a lawsuit Friday saying a former assistant state attorney general stalked him and inflicted emotional distress last year by posting alleged defamatory statements on a blog as part of a "bizarre personal obsession" that included calling him a Nazi, Ku Klux Klan member and a "radical homosexual activist," according to a lawsuit.
Chris Armstrong, the first openly gay student body president at U-M, filed the suit against Andrew Shirvell in Washtenaw County Circuit Court.
Armstrong is seeking more than $25,000 in damages.
Said Armstrong's attorney: "This guy has behaved so irresponsibly, especially for an attorney. He's a rebel without a cause. At this point, it's not about the money. Mr. Shirvell has refused to retract any of his bizarre and untruthful points. We want to set the record straight."