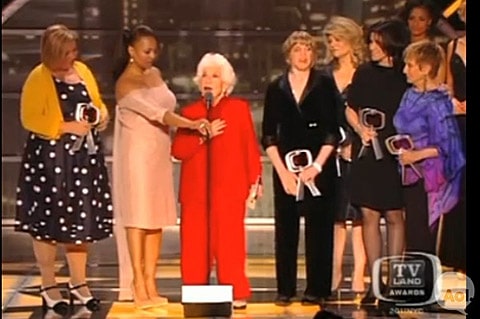 Part of Charlotte Rae's speech at the TV Land awards caused me to pay attention until I realized what she meant: "I tell you, I'm so proud of my girls. They all turned out to be straight! Straight!"
Like TV Squad, we're sure that Mrs. Garrett meant "straight" in character, but given the predominant use of that term these days, it was sure odd to hear, particularly as her speech was followed by the recently-out Geri Jewell.
Jewell's speech was the most touching: "When I was a kid, I was made fun of a lot and ridiculed. I wanted to be an actress, I wanted to be a comedienne. And they cast me in this wonderful show, 'Facts of Life,' and it was the first time in my life that kids weren't afraid of me when they saw me, but they wanted my autograph."
Watch, AFTER THE JUMP…