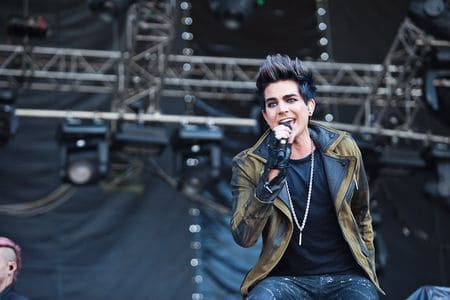 Lambert performed at the Maxidrom Festival in Moscow yesterday, the same day that Dan Choi and 17 other gay rights activists were attacked and arrested near the Kremlin.
He tweeted: "So shocked that this happened today at the same hour and same city as I was performing in."
Choi saluted Lambert via Twitter today.
Lambert received a welcome attitude when he jetted into Russia a couple of days ago. Watch his arrival, AFTER THE JUMP.