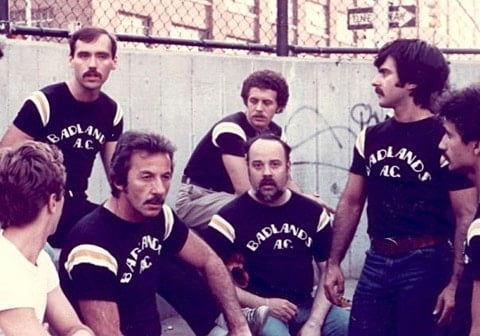 Chuck Dima, who founded the Big Apple Softball League and is one of the earliest to promote the sport among gay men in the U.S., has died after a battle with cancer.
Said Sam Lehman, commissioner of the Southern New England Friendship Softball League, via Outsports:
"Chuck was often called the grandfather of gay softball; he was widely credited for being one of the founders of gay softball in the US. Chuck owned a bar in New York City and was constantly being asked to play softball with a group of gay friends; this led to the Big Apple Softball League. Chuck was born in 1929 and was a pioneer in the world of gay sports, we all have him to thank for our Sunday afternoon games."
A Facebook fan page, (from which I've borrowed the above photo, in which Dima is pictured third from the left) has been started in Dima's memory.