Minnesota's House Civil Law Committee has voted 10-7 along party lines to advance a bill that would place a voter initiative to ban same-sex marriage in the state on next year's ballot.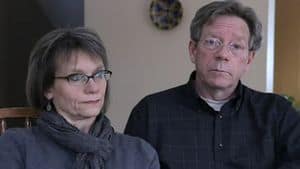 The Minnesota Independent has a few details:
The committee heard several hours of testimony, including that of Bishop Bob Battle of the Berean Church of God in Christ. Battle said, "I don't consider gay marriages as the same as whites not being allowed to marry blacks."
"Gay marriage advocates have attempted to hijack the civil rights movement," he said. "I know what civil rights are, and gays in America have all the civil rights as anyone else." He pointed out the right to vote, the right to housing, the right to employment and "the right to ride in the front of the bus."
Despite that testimony, 40 states currently allow discrimination against LGBT people in employment, housing and public accommodations. Battle added, "God gave marriage as a gift to Adam and Eve."
On the other side, Jeff Wilfarht used his time in front of the community not to rally the support of legislators but to urge veterans to oppose the amendment. His son, Cpl. Andrew Wilfahrt, died in an attack in Afghanistan and was an openly gay man before he enlisted (and, despite "don't ask don't tell," was open with his unit, according to his family).
Wilfarht told the committee that he realized none of the supporters of the amendment would change their minds, so he appealed to the veterans of Minnesota to oppose the amendment.
You may recall a moving clip I posted of the Wilfahrts (pictured, above) talking about their son in March.
Watch it, AFTER THE JUMP…