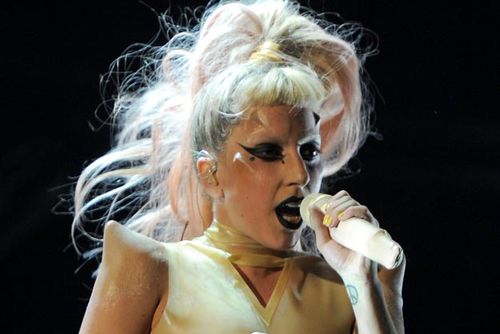 Norman Brannon is a pop critic, musician, and author based in New York City. He presents a weekly music update here on Towleroad and writes regularly at Nervous Acid.  
Follow Norman on Twitter at @nervousacid.
EXTENDED PLAY: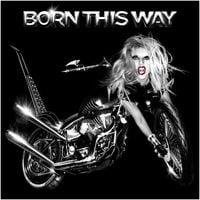 Lady Gaga Born This Way (Streamline/Interscope)
It may be officially impossible to write about Lady Gaga with any real modicum of objectivity, and on some level, that might be her real success: If Gaga aims to polarize — us vs. them, outsiders vs. establishment, monsters vs. non-monsters — then she's certainly done that. But to some extent, the visual and ideological spectacle that she insists upon also tends to obscure the fact that Lady Gaga is ostensibly a recording artist and not simply a performance piece; at one point, not too long ago, she was an ordinary young woman who played nondescript piano bar songs at nondescript piano bar venues and took the subway home like everyone else. The question, then, becomes how to isolate an album like Born This Way from the meat dress, the egg pod, or the paper-eating sideshow on David Letterman, and the answer is not quite clear. Because for all its successes (the synthesized resurrection of Laura Branigan on "Marry The Night") and failures (the cultural tourism and Latin-fetishization of "Americano"), Born This Way exposes a flaw in Gaga's multimedia barrage — if only because, without the over-the-top visual stimulation, there is a lot to be underwhelmed by: Like the relentless four-to-the-floor, which seems to have only one configuration. Or the lack of subtlety, which makes sure you immediately get the point, but discourages digging deeper. Or the frequent references to religious iconography, which fail to add anything new to an already over-mined conceit. Of course, if it sounds like I'm being overly harsh on the only artist in the world to ever achieve a number-one single with the words "gay" or "lesbian" or "transgendered" in the lyrics, you might have a point. There is a certain amount of carefree revel on Born This Way that is compelling for its potential to surprise — I'm still trying to figure out exactly what she means when she says "Scheiße, be mine," and don't worry, I know what "scheiße" means — but that means there's also something to be said about its more predictable moments. I mean, earlier this year, Gaga announced that this was "the greatest album of the decade." She can't possibly be upset if we hold it up to her own standard.
THE DISPATCH: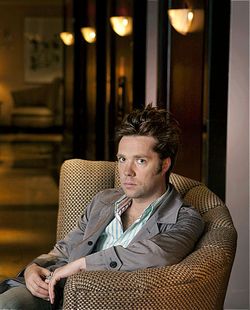 Rufus Wainwright has begun work on his seventh studio album with producer Mark Ronson — whose résumé includes work with Amy Winehouse and Adele, among others. "The main objective — not for the entire [album] necessarily, but for portions of it — is to be danceable," Wainwright says. "I just want to make something that you love, driving around in your car listening or losing your mind to on a dancefloor."

 Relatedly: It has recently been confirmed that Adele is working on a collaboration with de rigeur British rapper Tinie Tempah. As for Amy Winehouse, her father Mitch — who is currently on a press tour promoting his own album — gives new word on his terribly missed daughter: "She's doing better now," he says. "She has been clean for two and a half years … I'm not saying that her problems have gone away, because they haven't. She's dealing with it."

 Listicle: Eight openly queer rappers you should know.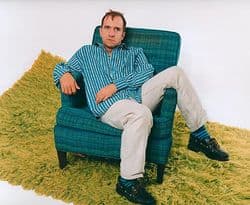 Magnetic Fields songwriter Stephin Merritt recently announced the release of Obscurities — a collection of rare and hard-to-find material spanning most of the 1990s. The fourteen-song album will come out of August 23, but you can download a teaser MP3 for the elegant "Forever and a Day" now.

 Florence Welch has revealed thematic details for her forthcoming second album — the follow-up to Florence + The Machine's breakthrough debut Lungs: "It still feels like I'm very much drawn to dark metaphors in the new songs. It always feels like as if with each song you write, you're trying to understand something about yourself: Why am I this way? What's wrong with me?"

 The original success-by-blog band Clap Your Hands Say Yeah return from their four-year absence with a new album called Hysterical — produced by John Congleton (Modest Mouse, Explosions in the Sky) and due in September.

 June 6 is the street date for Total: From Joy Division to New Order — the first compilation album to combine classic singles from the related bands. Also featured: a previously unreleased song from New Order called "Hellbent." The new single is available for streaming below.

New Order — "Hellbent" (Previously Unreleased)
COMING OUT: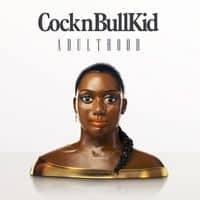 How to put this bluntly: If I were writing a column entitled Twelve Songs You Need To Hear This Week, I'd most likely hand you a copy of Adulthood — the debut album by CocknBullKid — and call it a day. In a week where Lady Gaga will be christened the still-reigning queen of pop, Anita Blay might get only a fraction of the accolades for an album that, hyperbole aside, actually delivers on incredibly sophisticated and well-executed modern pop. There are spiritual predecessors, of course — notes of Kylie Minogue admittedly register high here — but Blay's style is so inimitably English (and so unmistakably working class) that it's impossible to fail in teasing out her own idiosyncratic vision. That current single "Asthma Attack" namechecks LCD Soundsystem while recalling Change–era Sugababes is no accident: much like the entire album, Blay's occasionally harsh urban aesthetic is unfailingly tempered by kindness.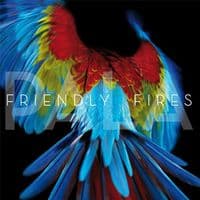 If 2011 is the year that commercial Euro-house went American mainstream, then Friendly Fires might be banking on the return of balaeric house: With their second album, Pala, the UK-band completely dismiss the over-filtered dark synths and go in favor of a lighter, summery sound that will inspire far more joy on the dancefloor than angst; it might be downright impossible to do anything but hug the person next to you when "Hawaiian Air" comes on. Their reverence to the rave is also present here — "Live Those Days Tonight" is the most authentic Manc–house track since people actually bought Happy Mondays records — but on Pala, it's more about smiley-faces than synthetic ecstasy.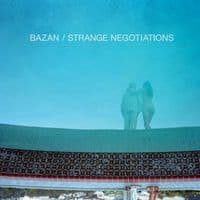 Very few artists can survive the ghost of being considered a "Christian artist," and yet David Bazan — whose '90s output as Pedro the Lion earned that very title — has persisted. Part of his reinvention, of course, lies in the release of 2009's Curse Your Branches, which effectively served as Bazan's break-up album with God; the introspection and criticism of his former life lay as bare as just about anything you'll ever hear on the subject. His second solo album, Strange Negotiations, gets its release today, and much like Branches, it's a musically and emotionally stripped-down affair — wistful over past mistakes, but softheartedly determined to make good on redemption.
Also out today: Various Artists — Kitsune Maison Vol. 11: The Indie Dance Issue (Kitsune), Art Brut — Brilliant! Tragic! (Cooking Vinyl), Bird of Youth — Defender (Jagjaguwar), Pete & The Pirates — One Thousand Pictures (Zoom), Thurston Moore — Demolished Thoughts (Matador), New Kids on the Block & Backstreet Boys — NKOTBSB (Sony Legacy)
SOUND & VISION:
Depeche Mode — "Personal Jesus" (Stargate Remix)
They're better known for their work with Rihanna and Katy Perry, but Norwegian production duo Stargate clearly owe much of their sound to bands like Depeche Mode. Here, with the lead single from Remixes 2: 81-11, Stargate finally inspire the medieval witch-hunting treatment they couldn't really muster up from "Firework."
Princeton — "The Electrician" (feat. Active Child)
The L.A.-based Princeton cite only two influences on the Facebook page: Steve Reich and Larry Levan. You kind of can't argue with that! For "The Electrician," the band puts its atmospheric synthpop in the hands of Active Child's Pat Grossi — whose wide-room vocal adds celestial depth. The video's graphic police brutality is not for the faint of heart, and yet the song's cinematic quality would feel a little less exposed without it.
Calvin Harris — "Bounce" (feat. Kelis)
Kelis continues to feed her club fixation, this time teaming up with UK electro-house producer Calvin Harris. The video is mostly safe, but still NSFW — which is probably the state of a lot of our weekend social lives. Aside from the part about passing out in the club, I hope.
James Blake — "Lindisfarne"
A standout track from Blake's acclaimed self-titled debut, "Lindisfarne" eschews dubstep for despondent robotic soul and features a somewhat uncomfortable clip that is one-part Party of Five, one-part cult recruitment video. Also, fans of gobbing may get a little extra something out of it.