A bill protecting transgender Nevadans from discrimination in employment is now in the governor's hands.
HRC Backstory reports: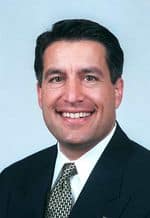 Yesterday, members of the Nevada State Assembly took a final vote on AB 211, a bill codifying prohibitions against discrimination in employment on the basis of gender identity or expression. The bill had already passed the Assembly but required a vote to agree to minor amendments made in the State Senate. The bill now moves to the desk of Governor Brian Sandoval for his consideration.
If signed into law, Nevada would become the 14th U.S. state, along with the District of Columbia, to provide protections based on gender identity or expression.
Nevadans can call Governor Sandoval's Carson City office at (775) 684-5670 or his Las Vegas office at (702) 486-2500 to urge him to sign AB 211 into law.