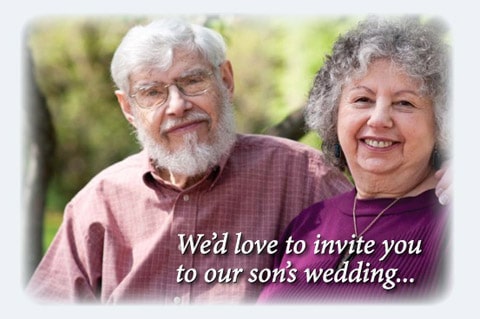 New Yorkers United for Marriage has released its first mailer, which will go out to more than 200,000 households across New York, according to the group.
NYUM writes:
The mailer features Nassau County couple Paul and Iris Blumenthal, who want to see their son, Jonathan, say "I do." "We'd love to invite you to our son's wedding," the mailer reads. "Sadly, he's not allowed to get married."
"Our son Jonathan has been in a loving, committed relationship for eleven years, and nothing would make us more proud than to be able to dance at his wedding," said Iris and Paul Blumenthal. The mailer features a tear-off 'reply card' that supporters may use to contact their legislators and urge them to make marriage a reality for all New Yorkers.
Check out the full mailer layout, AFTER THE JUMP…