The Presbyterian Church has voted to lift the ban on gay clergy, the NYT reports: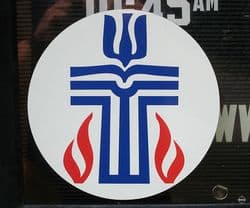 The outcome is a reversal from only two years ago, when a majority of the church's regions, known as presbyterys, voted against ordaining openly gay candidates.
This time, 19 of the church's 173 presbyterys switched their votes from no to yes in recent months. The Twin Cities presbytery, which covers the Minneapolis and St. Paul region, cast the deciding vote at its meeting on Tuesday. The vote was 205 to 56, with 3 abstentions. "All of us are surprised," said the Rev. Gradye Parsons, the church's Stated Clerk, its highest elected official. He attributed the turnabout in the votes to both the growing acceptance of homosexuality in the larger culture, and to church members simply wearying of the conflict.
EARLIER POST
Two regions of The Presbyterian Church (USA) are set to make votes on Tuesday that would create the majority vote needed for the larger body to approve gay clergy.
The 173 regional bodies, or presbyteries, have been voting since early 2011 on Amendment 10-A, which was adopted by the denomination's General Assembly in July 2010.
As of May 9, 2011, as many as 86 presbyteries had approved Amendment 10-A, just one shy of the simple majority of 87 needed for overall passage. A number of regions have switched their votes from "no" to "yes" this time around.
Two regions, the Presbytery of the Pacific in Southern California and the Presbytery of the Twin Cities in Minnesota are voting Tuesday, according to an article in The Layman, a conservative Presbyterian periodical. Both regional bodies have previously voted to allow gay clergy, so their approval is expected, and would put the amendment over the top. If passed, it would go into effect on July 10, 2011.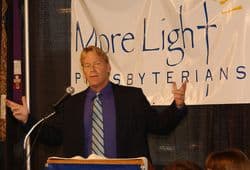 Said The Rev. Michael Adee — the executive director of More Light Presbyterians, a group that's been working since 1974 to make the church more inclusive: 
"This helps the Presbyterian Church be a grown-up church.That we trust people to work out their faith, their salvation and their intimate lives. And in a sense, the Presbyterian Church has the opportunity to trust God to be at work in calling people to ministry and for us to trust each other. And several pastors have said to me, we don't like being the bedroom police."
Listen to a segment regarding the vote from Minnesota Public Radio, AFTER THE JUMP…