Police are investigating an alleged anti-gay attack at a bar in Spartanburg, South Carolina in which a man says he was assaulted by a group of men, WSPA reports: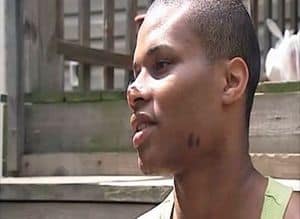 Fuller, a 22-year-old gay man from Spartanburg, was hanging out at Sideline's Sports & Spirit's early Sunday morning and "minding [his] business."
"This dude came out of nowhere and poured this whole pitcher of beer on me," Fuller said as he explained how the beating began. From there, he said he turned around only to be hit in the head with a beer bottle. As more men joined in, they broke more bottles on his face, sliced his arm, and spewed anti-gay slurs.
Fuller recalls them shouting, "I hate you faggots and … you punks are sick. And all ya'll going to die slow."
Fuller said the club's security kicked him and the men from the bar, but he says they didn't call police, and instead, allowed the men to leave. The security, Fuller said, tried to make him leave, too.
Fuller went to the hospital where he was treated for his injuries. Police officers failed to take a report until days later when Fuller went to the station with his family, and no police were called to the bar where the alleged assault took place.
Surveillance video was released but has no sound.
Qnotes reports: "[Lt. Regina] Nowak told qnotes via phone Thursday afternoon that some details of Fuller's original account don't match video surveillance and later statements he made to police. In particular, Nowak said there are some instances where Fuller might have antagonized potential suspects in the bar. She also said Fuller admitted to police that he taunted one potential suspect after he says the man called him an anti-gay slur."
South Carolina does not have an LGBT hate crimes law.
Watch an interview and report, as well as the surveillance video, AFTER THE JUMP…
Surveillance video from inside the bar: