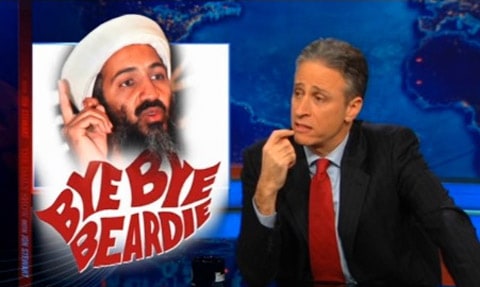 Jon Stewart took on the Bin Laden developments from Pakistan, and Samantha Bee tried to flip a certain mansion in Abbottabad. on last night's Daily Show.
Stewart discusses how he found out about the news: 
"I'm watching this Apprentice episode…I'm watching it to see if Obama and Seth Meyer's absolute shellacking of Donald Trump at the White House Correspondents Dinner on Saturday had left a visible mark. Even though the episode had been taped prior to the Correspondents' Dinner, the demolition of Trump at the Correspondents' Dinner was so thorough I thought it might actually supersede the rules of dimensional time and space and leave a mark on future episodes of The Apprentice."
Watch, AFTER THE JUMP…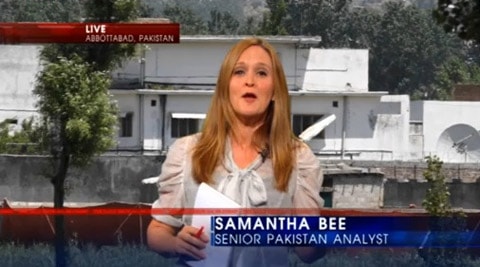 Part 2:
Part 3: