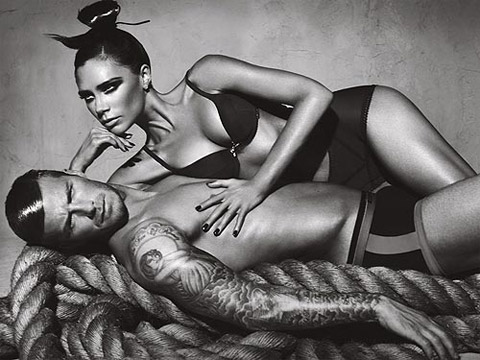 A UK proposal reportedly supported by Prime Minister David Cameron would ban kisses between gays and lesbians on television before 9 pm in order to protect children, the Daily Mail reports:
A review launched with the backing of David Cameron is expected to recommend that sexually suggestive scenes currently allowed before the 9pm watershed – such as the famous lesbian embrace on soap opera Brookside – should not be shown until later in the evening. A ban on explicit advertisements on high street billboards is also being considered.
The inquiry is being led by Mothers' Union chief executive Reg Bailey. It was launched last year after the Prime Minister – himself the father of young children – warned that exposing youngsters to adult themes can 'take away their innocence'.
The commission is also looking at banning sexually suggestive advertisements like underwear and bra ads from public places.
And dancing too: "Sources also suggested that raunchy dance routines, such as those by pop stars Christina Aguilera and Rihanna on last year's X Factor final, could also fall foul of tougher watershed rules.
Pink News reports that many in the industry are concerned:
At present, all four major soap operas; Corrie, EastEnders, Emmerdale and Hollyoaks all have gay or lesbian characters and all have gay couples. Today, Brooke Vincent who plays teenage lesbian Sophie Webster in Coronation Street took to Twitter to criticise the prime minister: "I swear David Cameron's meant to be supporting equal rights," she Tweeted. "I just think if same-sex kisses are what he is prioritising and concentrating on changing, our country's in trouble."